LATEST NEWS
ISSP UL's battery researcher explains everything about batteries on commercial radio SWH
September 6, 2023
On September 2, the leading researcher and the head of the ISSP UL's Laboratory of Materials for Energy Harvesting and Storage, Dr. phys. Gints Kučinskis was a guest on a program Intelligence Will Save the World ("Prāts izglābs pasauli") broadcasted on a commercial radio SWH. In the program, the host, Ieva Siliņa and Gints Kučinskis, discussed everything you need to know about batteries and energy storage.
Learn more
UPCOMING EVENT
2023 European Researchers' Night
September 29

European-level event for popularizing science and its achievements. Higher education institutions, universities and scientific institutes are opened to the general public so that anyone interested can meet researchers, go on excursions, watch shows, participate in experiments and discussions.

On the September 29, as part of the European Researchers' Night, people of all ages will have opportunity to visit also the Institute of Solid State Physics, UL.
Feel free to contact us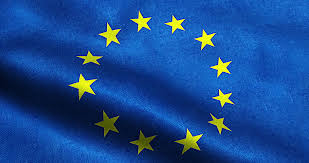 Project CAMART² has received funding from the Horizon 2020 framework programme h2020-widespread-01-2016-2017-teamingphase2 under grant agreement no. 739508