LATEST NEWS
Science is a unique world that brings positive emotions to those who genuinely immerse themselves in it
December 16, 2022
In the latest issue of the newspaper Zinātnes Vēstnesis (Journal of Science), published by the Latvian Academy of Sciences (LAS), Latvian Council of Science, and the Latvian Union of Scientists, an interview with the head of the ISSP UL's EXAFS Spectroscopy Laboratory, academician Dr.phys. Alexei Kuzmin. In 1996, he became a laureate in the competition for young scientists announced by the European Academy of Sciences; later, he was repeatedly recognized as one of the authors of the best scientific achievements of Latvia's science named by LAS and has received many other recognitions and awards, including LAS's Edgars Siliņš prize in physics in 2020.
UPCOMING EVENT
The sixth CAMART2 progress report – a review of 2022
End of January, 2023
At the end of January, the 6th CAMART2 progress report is due. When the project began in 2017, it was meant to be the last report, as the duration of CAMART2 was until January 2023. As the pandemic intervened and put on pause many activities set out by the project, in December 2021, it was decided to prolong the duration until January 2025.
Feel free to contact us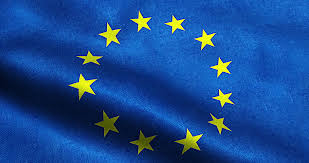 Project CAMART² has received funding from the Horizon 2020 framework programme h2020-widespread-01-2016-2017-teamingphase2 under grant agreement no. 739508