LATEST NEWS
ISSP UL – one of the excellence centers mentioned by President Egils Levits in his address to members of the Riga City Council
October 13, 2021
On October 7, marking a year in the office of the current City Council, the President of the Republic of Latvia Egils Levits addressed the councilors, highlighting the most important issues in Riga's strategic development, Riga's role and tasks as the state capital, and opportunities to improve the quality of life.
UPCOMING EVENT
Representatives of projects implemented at ISSP UL participate in Science Days 2021
September 28 to November 10
The aim of the Science Days is to give scientists and researchers the opportunity to present their research to colleagues and the general public, as well as to provide an insight into their scientific achievements and the work of scientists in general. Implementers of Fundamental and Applied Research projects, participants of the Postdoctoral Research Projects (PostDoc Latvia), participants of the EU Research and Innovation Program "Horizon 2020", etc. are going to be among the participants of the Science Days 2021.



Feel free to contact us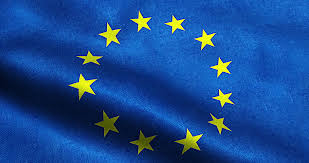 Project CAMART² has received funding from the Horizon 2020 framework programme h2020-widespread-01-2016-2017-teamingphase2 under grant agreement no. 739508