LATEST NEWS
ISSP UL researchers create new materials that illuminate the world
January 14, 2021
The Laboratory of Spectroscopy has undergone infrastructure and equipment upgrade within CAMART2 project and it is one of the largest laboratories at the ISSP UL and it combines a variety of research methods related to optical and magnetic resonance spectroscopy. The staff of the laboratory has extensive experience in the spectroscopic characterization of solid state materials and actively provides services to academic and industrial partners.
UPCOMING EVENT
CAMART2 mid-term report is on its way
January, 2021
The ISSP UL has received EU support in the form of the H2020 Teaming project CAMART², allowing the institute to develop both in the field of scientific opportunities and, by directly addressing entrepreneurs, expanding possible areas of cooperation, thus attracting investment, new employees and partners. The project is in its middle phase now and the set goals have been achieved so far.


Feel free to contact us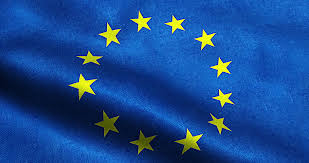 Project CAMART² has received funding from the Horizon 2020 framework programme h2020-widespread-01-2016-2017-teamingphase2 under grant agreement no. 739508