LATEST NEWS
Past, present and future of batteries
May 6, 2022
On April 28, radio NABA devoted their program Zinātnes vārdā (In the Name of Science) to the batteries' past, present and future and invited the leading researcher from ISSP UL's Laboratory of Materials for Energy Harvesting and Storage, Dr.phys. Gints Kučinskis as a guest to the program.
UPCOMING EVENT
CAMART2 webinar series
March 23 - June 1, 2022
CAMART2 project launches a series of webinars for scientists and entrepreneurs from both sides of the Baltic Sea aimed at the dissemination of information about the research infrastructure and capabilities of the project consortium partners - KTH Royal Institute of Technology, Sweden (KTH), RISE Research Institutes of Sweden (RISE), and Institute of Solid State Physics, University of Latvia (ISSP UL) - integrated services and increasing the interest for regional collaborations of this platform to maximize the regional impact of the CAMART².



Feel free to contact us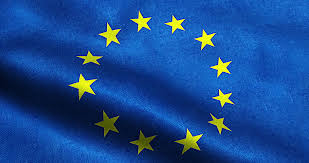 Project CAMART² has received funding from the Horizon 2020 framework programme h2020-widespread-01-2016-2017-teamingphase2 under grant agreement no. 739508