LATEST NEWS
Launch of the LumAI project
May 5, 2023
CAMART2 contribution to the infrastructure upgrade and the development of the skills and knowledge of ISSP UL's researchers has provided an opportunity to participate in a new international project LumAI. The ISSP UL will offer its expertise in achieving the goals set out in the project: to facilitate the verification of the authenticity of documents and reduce the number of forged documents.
The project proposal "Luminescent tagging of documents and the method of their mobile detection based on Hyperspectral Imaging and Artificial Intelligence (LumAI)" is one of the only 16% awarded in M-Era.Net Call 2022. And it will be implemented at ISSP UL under the supervision of the leader of the consortium, Łukasiewicz Research Network – Institute of Microelectronics and Photonics from Poland, in collaboration with 3D-nano, the second Polish consortium member, and two partners from Lithuania: Vilnius University and Garsų Pasaulis.
The project leader is Kamila Leśniewska-Matys, PhD Eng. from the Smart Materials Research Group. The person responsible for the project from the Latvian side is Dr.phys. Jurģis Grūbe from the Laboratory of Spectroscopy (ISSP UL).
UPCOMING EVENT
The 5th World Congress of Latvian Scientists
June 27 - 29

Carrying on an established tradition, the 5th World Congress of Latvian Scientists "Research Latvia" will take place from 27th to 29th June 2023 in Riga.

The congress is one of the widest-reaching events in Latvian science, gathering Latvian science ecosystem stakeholders from all over the world. The congress program is divided into three interdisciplinary and interlinked topics – Science Impact, Green Transition and Digital Transformation – to focus on the analysis and potential solutions of present and future societal and global challenges.

The Congress will feature Latvian and diaspora researchers, young researchers, students, entrepreneurs, international and local partners, and representatives from national and international public administration institutions and politicians.

The ISSP UL's Deputy Director for Science, Dr.habil.phys. Andris Šternbergs will be among the speakers at the congress. A number of ISSP UL's researchers will take part in the poster session, and the Institute will also be represented at the Expo area of the congress.
Feel free to contact us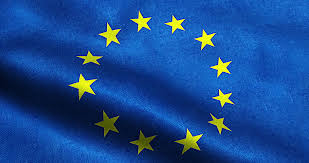 Project CAMART² has received funding from the Horizon 2020 framework programme h2020-widespread-01-2016-2017-teamingphase2 under grant agreement no. 739508