LATEST NEWS
A single research process can lead to a brilliant business idea
November 6, 2023
Interest in commercializing science, or transferring science to business, is growing, and the biggest challenge is commercializing discoveries. In the latest issue of the Latvian Academy of Sciences newspaper, "Zinātnes Vēstnesis", an interview with Olga Bogdanova, the head of the sales department of the ISSP UL's Materize platform, and researcher Ainārs Knoks, who is also the manager of customer solutions of the Materize platform is published. In the conversation, they both explain what services the ISSP UL offers and how the Materize platform commercializes products.
Learn more
UPCOMING EVENT
H2020 - Teaming club - match-making event
December 7

On 7.December first match-making event on research topics of H2020 Widening program Teaming centers specialized in materials research.

Intention of the day is to share the unique competences of the leading centers from Widening countries which are funded under H2020/HE Teaming programs.

Each of the centers has received 15M EUR direct investment for centers development from European Commission plus 15M EUR or more from local funding for infrastructure investments.

Main objective is to foster collaborations between the centers for other HE Widening programs as well as research collaborations and collaborative research applications for HE programs.

During the day - 9 centers will give brief presentations followed by questions/answers and discussions from participants.

Each center will have dedicated 30minutes – up to 15min for presentation and followed with discussion time for the remaining time allocated for each center.
Feel free to contact us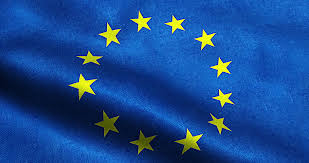 Project CAMART² has received funding from the Horizon 2020 framework programme h2020-widespread-01-2016-2017-teamingphase2 under grant agreement no. 739508